Grooming Tonic 250ml, Natural Volume and Texture, Styling Primer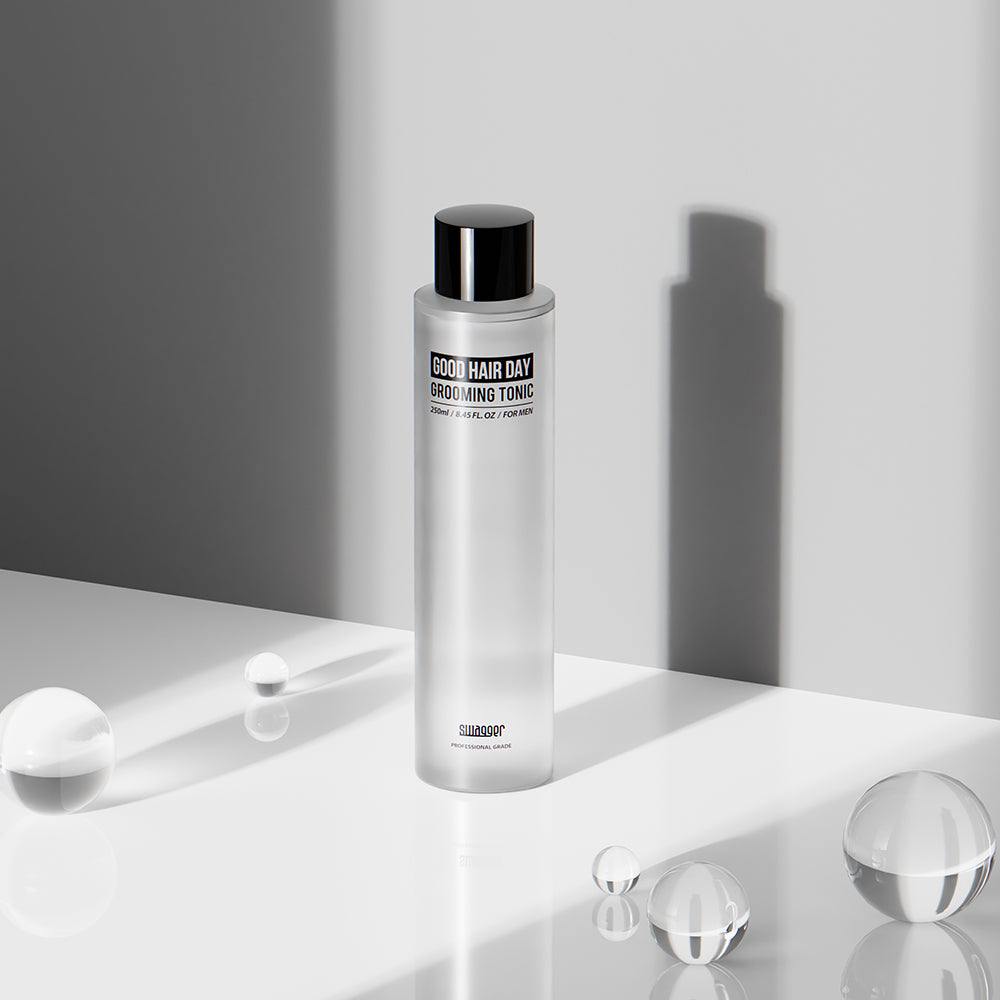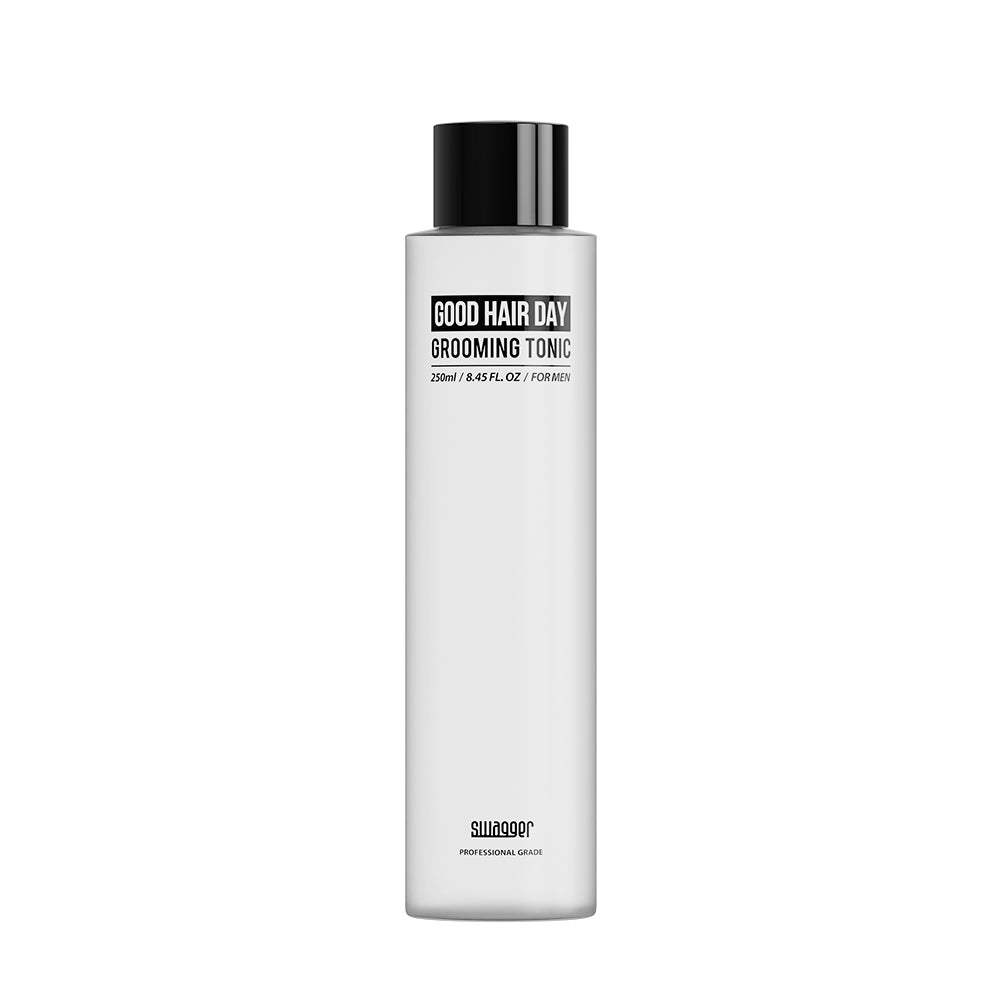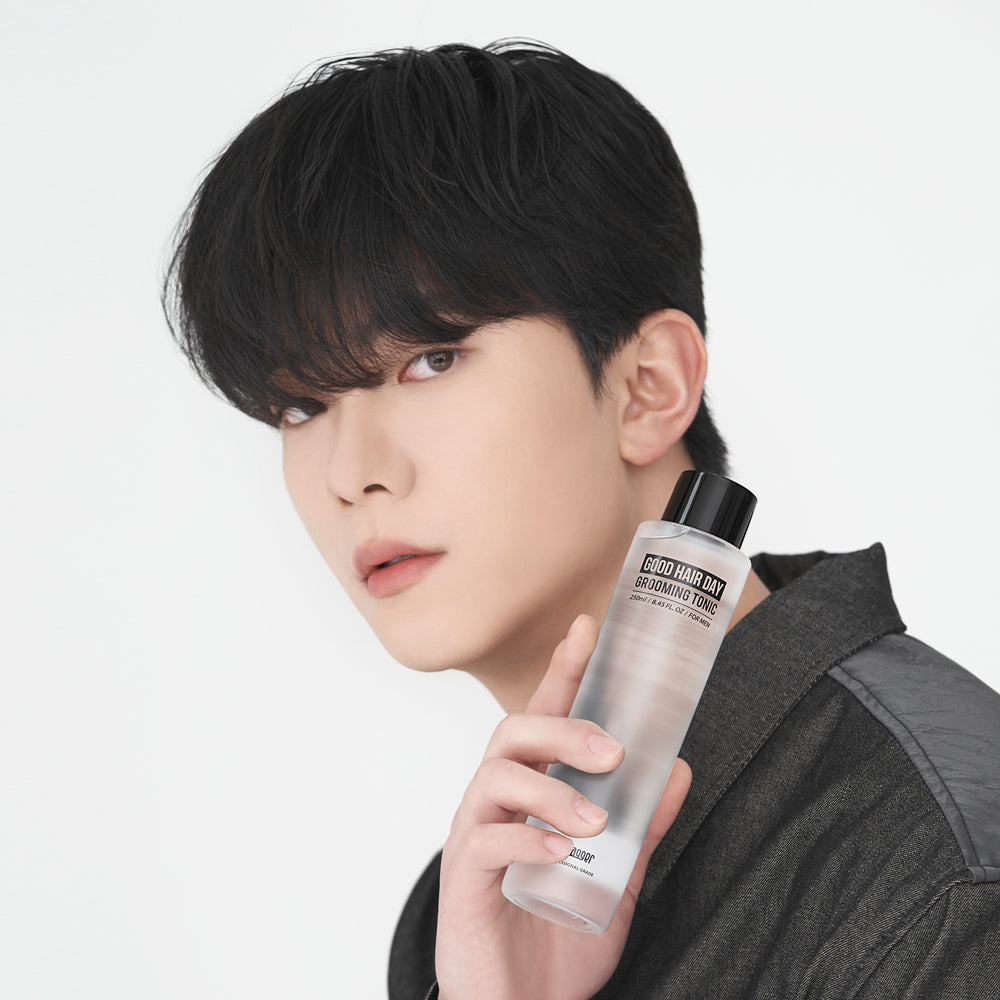 Grooming Tonic 250ml, Natural Volume and Texture, Styling Primer
100% Secure Shipping
Worldwide Shipping
Order Tracking
SWAGGER GOOD HAIR DAY GROOMING TONIC
Volume and texture amplifying hair tonic infused with Biotin, soluble Collagen and Argania Spinosa Kernel Oil. Apply on damp hair or dry hair to add natural volume and definition to your characteristic style. Blow dry after application for best effects. 
If you are not familiar with grooming tonic, think of it as a soft-setting water wax. Also suitable as a styling primer before adding hair wax or pomade to your hair. 
Suitable for medium & long hair 

Natural Ingredients
Plant-based
Non toxic
Not tested on animals
Made in Korea
As seen in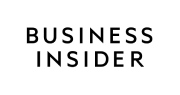 What people are saying
I like how Swagger has bundle sets that make is very convenient to have everything under one. I used Face Optimizer and Face Fighter. With Swagger, my skin looks healthier than before. I recommend Swagger to every one of my friends.
Great product overall. I like the smell they use and the quick absorption the products have. Most products I've tried usually irritate my skin, but these ones don't.
I got Swagger's products for me and my dad and we couldn't be happier with the results. I think this product is really helpful for guys if it is too tiring to take care of your skin!
I like Swaggers' nice scent. All their products are good for guys with oily skin. I recommend.
Great products! Love the way it makes my skin feel. Scent is really nice as well. I recommend Swagger all the time.
I bought Swagger products for my husband. I can say that they smell great and it doesn't feel sticky. It really fits my husband. He is very satisfied after user. Highly recommended.
AWARDS